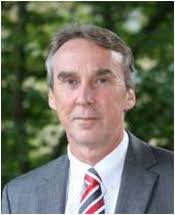 Graham Bath is a principal consultant at T-Systems in the division Digital Integration, Agile Testing and uses over 30 years of testing experience to support...
Read More
Tauhida Parveen is lead instructor at Thinkful, a NYC-based startup focused on the online education experience for tomorrow's developers. Previously, she was University Department Chair...
Read More
LivingTomorrow event! A guide Inspirational Tour opening the door to the furture for you.
Nathalie Rooseboom de Vries van Delft is Community of Practice leader Testing, CTO office advisor and Managing Consultant at Capgemini Netherlands, responsible for thought leadership...
Read More
Mr. Kari Kakkonen has M.Sc. in Industrial Management with Minor in Information Technology from Aalto University (aalto.fi). He has also studied in University of Wisconsin-Madison...
Read More
Mette is an experienced test practitioner having worked with software testing for almost a decade in the transport and banking industries. She is passionate about...
Read More
My name is Harry Girlea, I'm a student in 7th grade at school nr 97 Bucharest.I entered the fantasy world at the age of five,...
Read More
Arun earned a degree in Computer science from Jalpaiguri Govt. Engineering College, West Bengal, India in 2005 (college topper). He hails from Kolkata, India and...
Read More
Adonis Celestine has 11 years of industry experience in Software Testing & Consulting. Adonis holds Bachelor of Engineering and MBA degrees. He has prescribed new...
Read More
Vipul regularly presents keynotes, papers, and tutorials at various national and international conferences. He has won several awards including the best paper award at STAREast...
Read More